Exploding Dots
12.2 Funville Adventure: A story by A.O. Fradkin and A.B. Bishop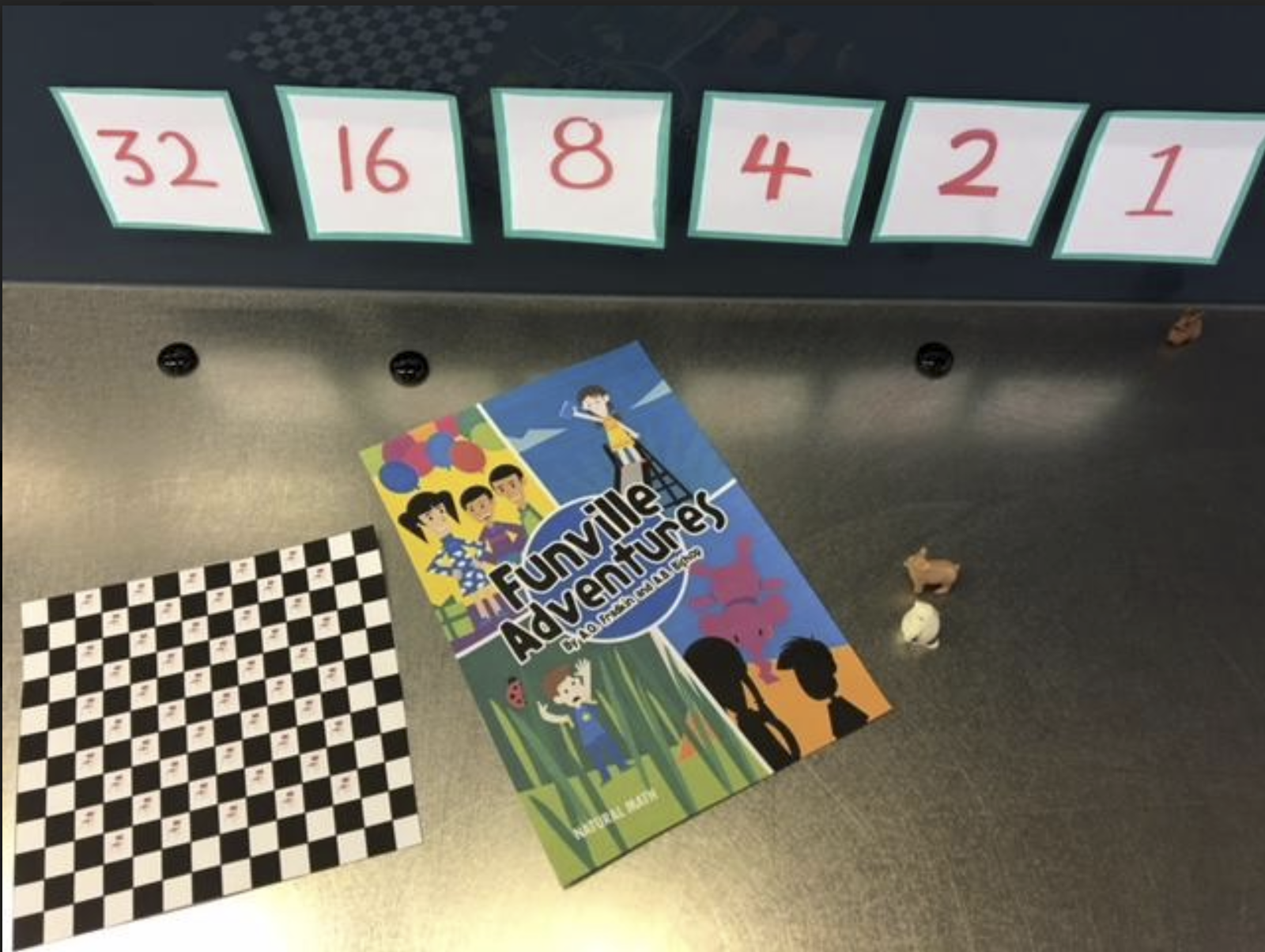 Natural Math has partnered with the Global Math Project and the authors of FunVille Adventures, Sasha Fradkin and Allison Bishop, have written a story for youngsters about the magical \(1 \leftarrow 2\) machine.  Enjoy!
Audio Recording: Chair Marks the Spot read by co-author Sasha Fradkin.
Print Story: Chair Marks the Spot – A Funville and Exploding Dots story
More is soon to come!

Books
Take your understanding to the next level with easy to understand books by James Tanton.
BROWSE BOOKS


Guides & Solutions
Dive deeper into key topics through detailed, easy to follow guides and solution sets.
BROWSE GUIDES


Donations
Consider supporting G'Day Math! with a donation, of any amount.
Your support is so much appreciated and enables the continued creation of great course content. Thanks!

Ready to Help?
Donations can be made via PayPal and major credit cards. A PayPal account is not required. Many thanks!
DONATE