Exploding Dots
14.1 The Official Scolab.com Suite
Our partner company Scolab has created some terrific web versions of Exploding Dots machines to play with. In fact, Scolab powered the entire online Exploding Dots experience!
HERE they have pulled out the multiple versions of the machine,  with increasing functionality, and you can just go straight in and play with whichever version you like.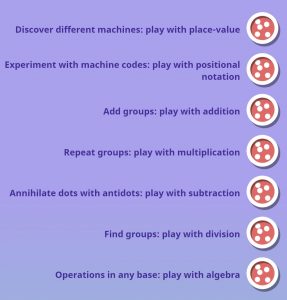 Click here to go to the JUST PLAY island.
Alternatively …
Below I've pulled out the same machines from each Island page. This way, you can still "just play," but if you want to go back and review the text and videos you readily can. Click on each blue title to go to the machine described. 
Try typing in a number.
Try clicking on the rightmost box. Drag dots over to make them explode.
Change the type of machine you are playing with.  (There is base one-and-a-half too!)
See the values of dots in each box as you play.

Try addition.
Drag dots to make them explode or use the magic wand.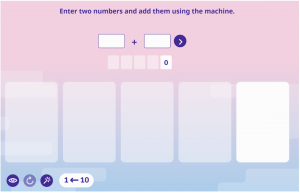 Try multiplication too.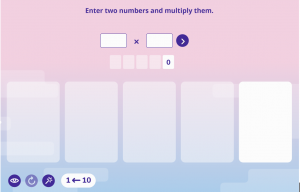 Play with subtraction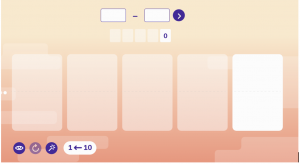 or just play with dots and antidots!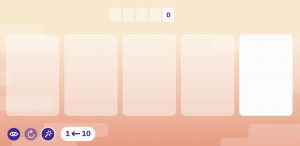 Play with division.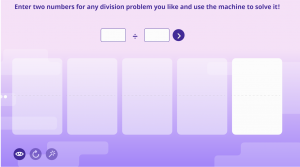 And try polynomial division too!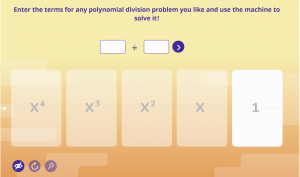 Books
Take your understanding to the next level with easy to understand books by James Tanton.
BROWSE BOOKS


Guides & Solutions
Dive deeper into key topics through detailed, easy to follow guides and solution sets.
BROWSE GUIDES


Donations
Consider supporting G'Day Math! with a donation, of any amount.
Your support is so much appreciated and enables the continued creation of great course content. Thanks!

Ready to Help?
Donations can be made via PayPal and major credit cards. A PayPal account is not required. Many thanks!
DONATE